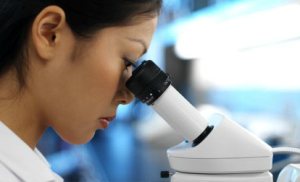 This June, we commissioned the LONG ISLAND ANALYTICAL LABORATORIES to conduct a SUSPENDED SOLIDS WASTE TEST on our stormwater filtration system. They took our standard filtration cartridge and tested it using OK-85 silica sand. The goal: to determine the efficiency of our filter cartridges.
The test was performed on eight samples of both influent and effluent sediment. We wanted to see how efficient our filter cartridges were in handling both settled and dissolved sediment. We calibrated the systems at our location in Farmingdale, New York. Then we let the laboratories do their job.
Throughout the process, we felt strongly that our filtration system would hold up. We'd seen our systems working in the real world and meeting the standards set by environmental groups. This, though, was different.  We were getting hard evidence.
The results came in and we were pleased.  According to LONG ISLAND ANALYTICAL LABORATORIES, the mean efficiency of our filters was 82.3 percent. In one sample, our standard filtration cartridge produced an 89.5 percent efficiency.
Click here to see the complete testing procedures and methods, along with the results.
Call or send us an e-mail describing your stormwater situation. We'll gladly discuss how our highly efficient filtration systems can solve your drainage problems.