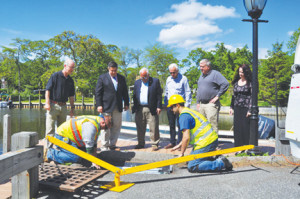 Patchogue is a water-front community on the south shore of Long Island, a mere 60 miles east of New York City. Nestled into the Great South Bay, this urbanized village features the Patchogue and Swan rivers and a number of ponds and lakes, including West Lake, Great Patchogue Lake, and Swan Lake. The wedge-shaped topography of Long Island naturally slopes the land towards the village. This unique set of circumstances leaves this vibrant community susceptible to heavy, drenching rains. Runoff water washes contaminants from the streets, rooftops and land into the waterways, where clamming, fishing and other water-based activities are long-standing traditions. Clearly, managing surface water runoff is critical.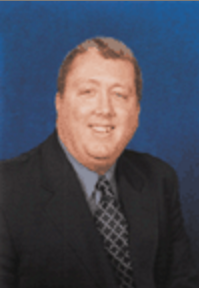 Four years ago, Patchogue's administrators set out to update their stormwater management system. They needed a system that would effectively filter a variety of contaminants. It had to be able to handle the large volumes of water created during heavy rains. As Patchogue's Superintendent of Public Works Joseph Dean explained, "We're quite low, so it doesn't take much to cause a flood." And a flood would rush street rubbish and pollutants into the coast that makes this village so spectacular.
With this difficult task in hand, the village requested solutions from stormwater experts. Several companies responded, including local supplier Fabco Industries. While the other representatives struggled to meet the requirements, Fabco developed a solution based on firsthand experience gained from installing nearly 3,000 units in similar locations on Long Island alone.
Fabco began by mapping drain inlets. With this information and their vast experience, they recommended a series of products. FABCO showed the administrators solutions featuring their StormBasin™ insert filters. These filters could handle the potential high flows as well as filtering out diverse pollutants using their interchangeable cartridge system. FABCO worked with the maintenance team, showing them how to install, maintain, clean and replace the filtering cartridges.
Four years have passed and FABCO has stood by their system. Their products still perform. As Mr. Dean states, "Fabco makes cleaning and exchanging filters quick and easy. They just snap in and snap out. It's a real timesaver."
Patchogue boasts immense advantages: waterfront, stellar dining, vibrant arts. These elements help make Patchogue the perfect home for so many New Yorkers. While the weather cannot be controlled, its effects can be managed. Contaminants can be effectively filtered from the waters we treasure. Community leaders are doing what they can to insure that Patchogue continues to be a model village. FABCO INDUSTRIES is still a big part of their plan.